Fun Fact Friday with Special Collections
Fri, 11/17/2023 - 12:12pm
Special Collections will be at Vermilionville this Saturday, November 18, celebrating Native American Culture Day.
In honor of this, we will be highlighting Collection 147, Robert S. Neitzel Collection. Neitzel made major contributions to archaeological work in Louisiana, Mississippi, and Georgia.
Neitzel is best known for his work with native sites, especially those connected with Marksville and the Tunica and Natchez tribes. The collection dates from the 1970s. One major exception is a series of photocopied correspondence from the 1950s, involving the Marksville Prehistoric Indian Museum, founded, and directed by Neitzel.
For more information come into Special Collections or come down to Vermilionville Saturday to see what we have displayed.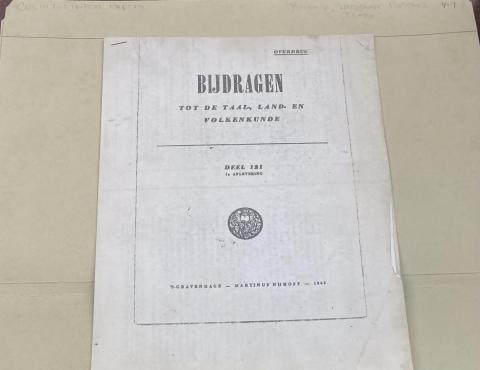 View more photos on the Special Collections Facebook Page.
---
Fun Fact Friday is brought to you by Special Collections.