Fun Fact Friday with Special Collections
Fri, 09/30/2022 - 10:17am
Today we are celebrating National Cookbook Month!
Did you know we have hundreds of cookbooks here in Special Collections? We have a selection of cookbooks on display in the Reading Room and the 1st floor stairwell. These books show just a small selection of our Cajun, Creole, and other Louisiana specific recipes.
To view these or any other cookbooks we have to offer in Special Collections, check out the library catalog to search for some recipe ideas to whip up for homecoming this weekend!
Have a great weekend and go Cajuns!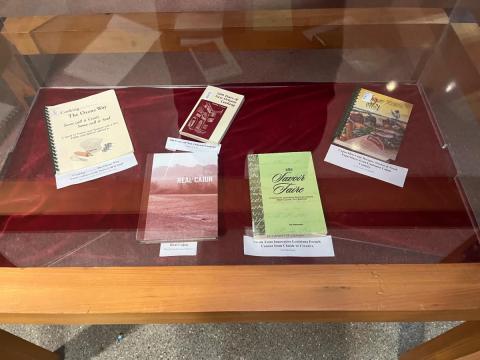 ---
Fun Fact Friday is brought to you by Special Collections.