Fun Fact Friday with Special Collections
Fri, 08/12/2022 - 10:13am
This week, we are highlighting two of our collections, the collections of Mary Alice Fontenot.
Born in 1910, she kicked off her best-known series with the publication of her first Clovis Crawfish book in 1961; however, she began her writing career as a journalist in the 1940s, writing features and book reviews for several Louisiana newspapers. In addition, she also hosted a radio show in Crowley and taught kindergarten.
Her collections were donated to us in two parts. The first collection is a collection of scrapbooks containing clippings which document her engagements as a speaker, review her books, and provide biographical information. The second collection is a supplemental collection that was donated after the first collection.
Below are a few pictures of some of the items found in these collections.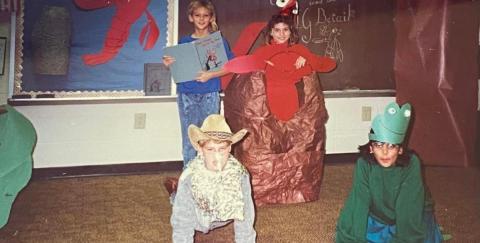 ---
Fun Fact Friday is brought to you by Special Collections.