Civil War talk: The Clash of Titans
Tuesday, September 9, 2014 - 4:00pm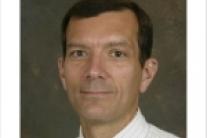 Special Collection Services at Dupré Library continues a series of lectures in commemoration of the 150th anniversary of the American Civil War. Dr. Harry Laver, Professor and Graduate Coordinator in the History Department at Southeastern Louisiana University, will speak on the topic "The Clash of Titans: Robert E. Lee vs. Ulysses S. Grant" at 4:00 pm on September 9. The event will take place in the third floor hall outside the Ernest J. Gaines Center.
Dr. Laver is a recent Fulbright Scholar whose fields of study include the American Civil War and Military Leadership. Students describe Laver as a very great speaker who delivers interesting lectures. A Q&A will follow Dr. Laver's talk.
The event is supported by Gilda Lehrman Institute of American History. It is free and open to the public.
Room name/number:
Gaines Center Hallway, Dupré Library
Event contact address:
Dupré Library
400 East Saint Mary Blvd.
United States